About KidsSpot Therapy
KIDS S.P.O.T. is dedicated to providing quality care to children and their families.  Our mission is to integrate persons with disabilities into the community to engage in a meaningful and enjoyable life.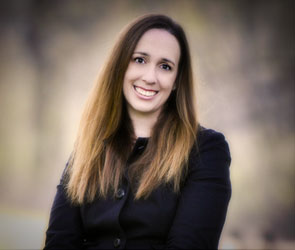 Ellen Bridge
OTR/L
Ellen received her Bachelor of Science with honors in 2002 from the University of Southern Caliornia. She is licensed and regulated under the jurisdiction of the California Board of Occupational Therapy, license number: OT7164. The California Board of Occupational Therapy is located at 2005 Evergreen Street, STE 2250, Sacramento, California. Their contact information is as follows: Phone - 916-263-2294, Email - cbot@dca.ca.gov, Website -
www.bot.ca.gov
.
Occupational Therapists are monitored by the California Board of Occupational Therapy.
She has extensive experience working with pediatric clients as an occupational therapist. Her clients include those who have diagnosis' of Autism, Cerebral Palsy, Learning Disabilities, PDD, Down Syndrome, Prematurity and Developmental Delays. Ellen decided to become an occupational therapist after her younger brother, Daniel, had a traumatic brain injury at 6 years of age. Through occupational therapy, Ellen was able to witness her brother making ever forward gains with his independence. This inspired her to want to become an occupational therapist and help others attain their highest level of function. Ellen enjoys world traveling, is an avid USC football fan and loves Labrador Retrievers. 
Ellen is certified in the metronome, PEC's, and therapeutic listening. 
.
---
About KidsSpot
Our team of pediatric therapists work with your child to overcome impairments, functional limitations, disabilities, or changes in physical function and health status resulting from injury, disease or other causes. We integrate therapy with family,caregivers, and the local community to provide for an enjoyable quality of life.
We work with patients diagnosed with the following:
Speech language delays
Cerebral Palsy
Autism
Genetic syndromes
Sensory integration dysfunction
Feeding delays
Handwriting delays
Prematurity
---